10bbl Craft Brewery Equipment in UK Chepstow
The UK Craft Brewery Cases
-------10bbl Craft Brewery Equipment in UK Chepstow

One sunny day,on the old and peaceful UK land, born one new life--a living craft microbrewery was built here, Chepstow, Welsh. The coming of this craft brewery bring apparent fresh and living for the old quiet village, people all love it.

Baa Brewing was formed by a small group of friends dedicated to producing the finest quality beers. We made contacted from September,2015, after about 3 months detailed discussion, We Tiantai company was chosen to be the final supplier of their brewing equipment, it was exciting ,honor ,and full of challenge as their was limited time for us to complete the production for them. To help customer realize their brewing dream, we always do our best, forever..........

Hi Guys, You will find the modern craft brewery from Chepstow industrial estate easily, here they are.-:)-:) Their Logo, is it funny. You may taste their beer if you lived around their brewery, @-@ heard their brewer master had more than 34 years experience on brewing. I can't wait to drink one cup of their beer.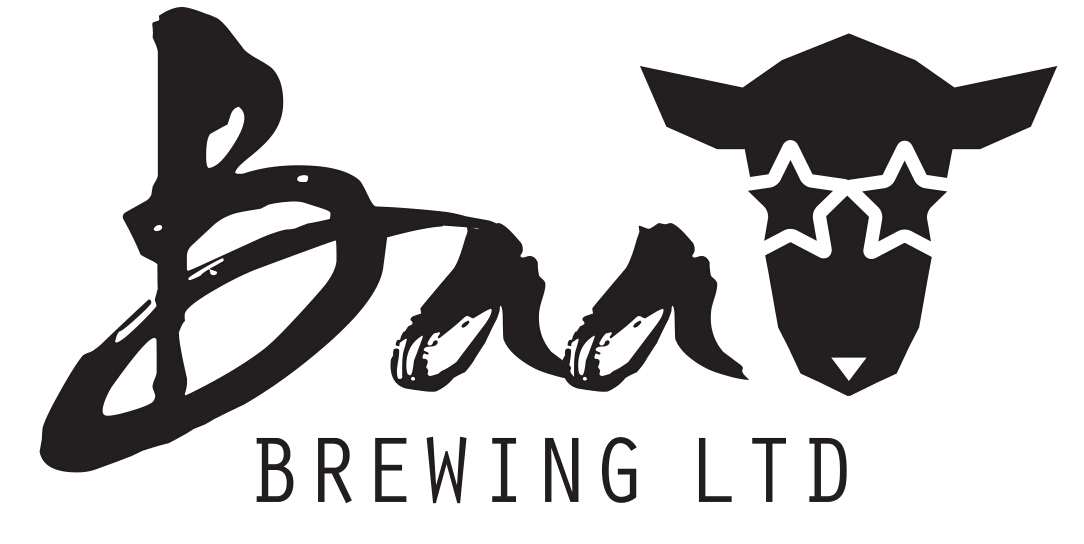 Part 1:
General view of the 10bbl microbrewery in UK

The UK Craft microbrewery located in Chepstow, Welsh. The UK craft brewery have 10bbl brewhouse two vessels with steam jacket heating, 5sets 10bbl cylinder conical fermenters, 1set 10bbl bright beer tanks, 2500L Glycol water tanks, CIP unit, control.... Also they have one candle type DE filter,After filtration, the beer will become clear and transparent, with rich shine, more attractively, also it will improve the stability of beer. When you travel to far away place, you may feel free to take some bottles don't worry the beer will be why not take up several bottles, no worry beer will go bad.
They will brew Lager, Ale, Stout, heard the brewer master will brew one special beers as their hot products @-@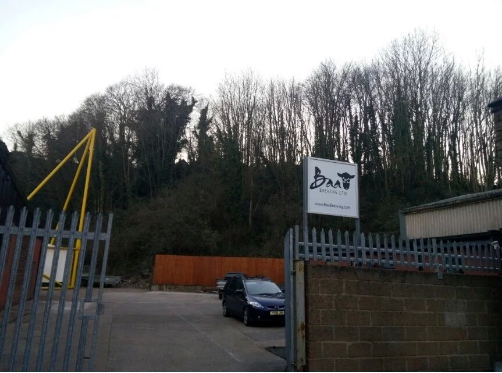 Part 2:
The 10bbl microbrewery equipment production in Tiantai factory

It is lucky we Tiantai Company was selected to be their partner for supplying the brewery equipment among 5 suppliers. Baabrewing told us it was because our professional and enthusiasm impressed them, even our price was little higher than the other suppliers, they liked us and chosen us.
The production started....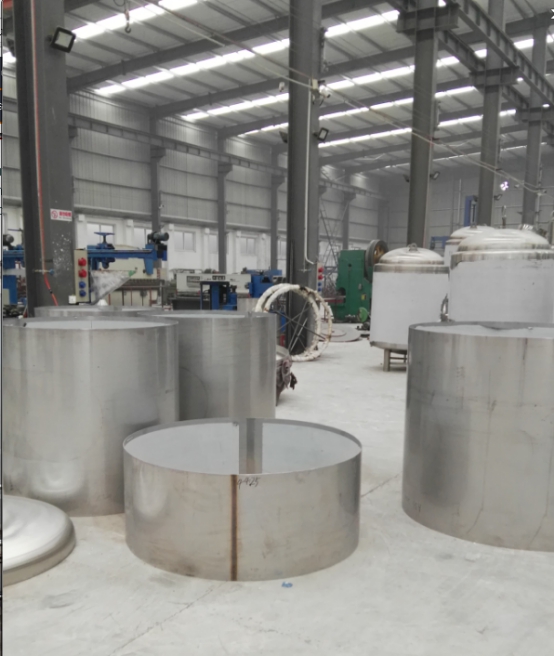 The British parliament will be visiting Chepstow at the beginning of February and Baa brewery, we did our best to speed up the production for Baa brewing. It was a mission.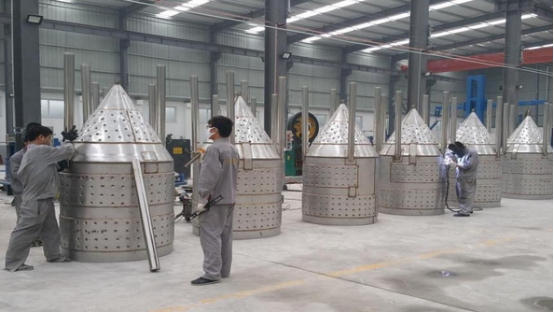 Part 3:
Baa Brewing demonstrate their brewery at the same time

The Managing Director of BaaBrewing demonstrating the application of best practises in Health and Safety to his observant staff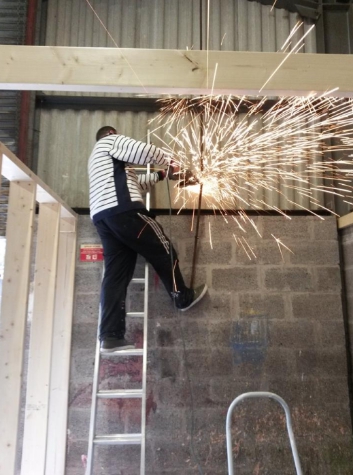 Baa Brewing.... first you don't see it, then you do.

Part 4:
The complete of 10bbl microbrewery equipment

After 2 months tension and orderly production, one artist was born at a cold winter. The 10bbl microbrewery was completed on time.
The UK customer came here by flight for quality inspection before delivery. They were satisfied with the quality, we were happy because they happy.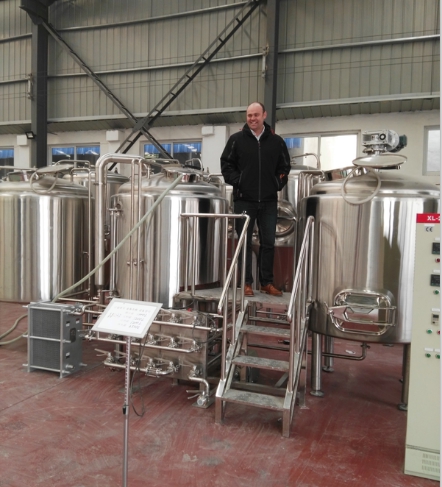 Then customer back UK after inspection, we started to book container for shipment.

Loading now...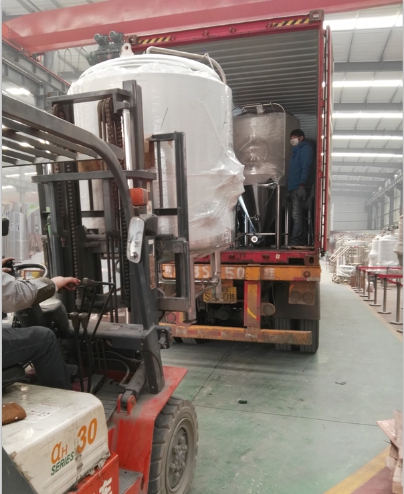 Part 5:
The final stage- Installation, commission and training

After more than one month transportation on sea, the equipment finally arrived to chepstow, UK. They placed the equipment as the layout we discussed before.
At the same time, Our engineer arrived to the UK brewery after about 10hours flight, start the installation work immediately........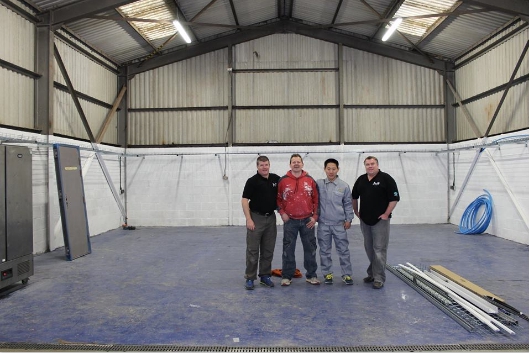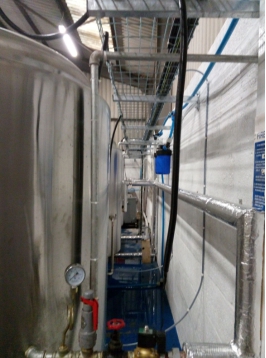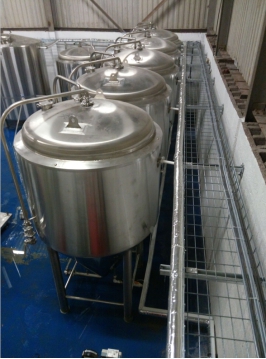 After 14days, the installation work was finished.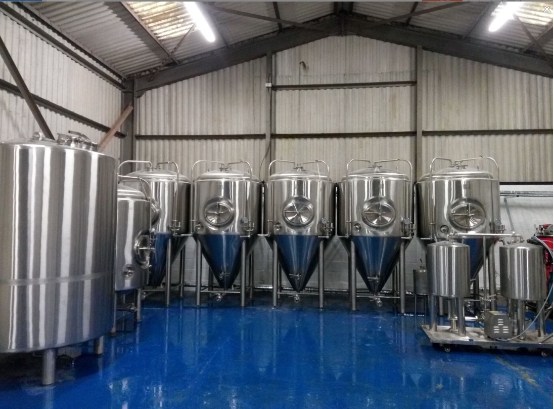 Part 6:
Let's brewing with smile now~~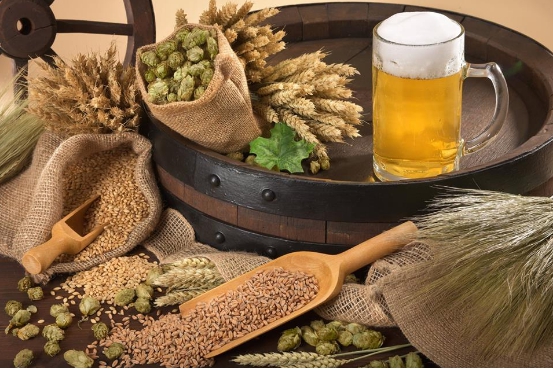 Oh, have one cup of beer now!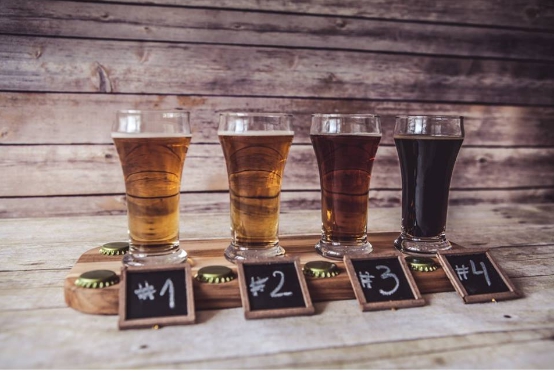 Welcome your inquiry!

We do our best to help you on your brewing dreams @-@

Helen




Brewery Equipment in UK
▲:没有了 ▼:没有了