3000L Craft beer brewing equipment in Korea
Asia brewery equipment cases

--- 3000L Craft beer brewing equipment in Korea

Part 1:
Brewery floor plan design

It is a complete new built brewery which locates in a countryside area of Korea. After a while of talking about the capacity for this brewery, we stepped into the brewery floor plan design. It is not hard to place tanks into a new location. All tanks should be placed according to brewing process from malt milling, mashing, fermenting to packaging and function areas like hot energy area, cool energy area, mashing area, fermentation area and packing area etc. We got initial draft idea and then fulfill this idea by professional drawings.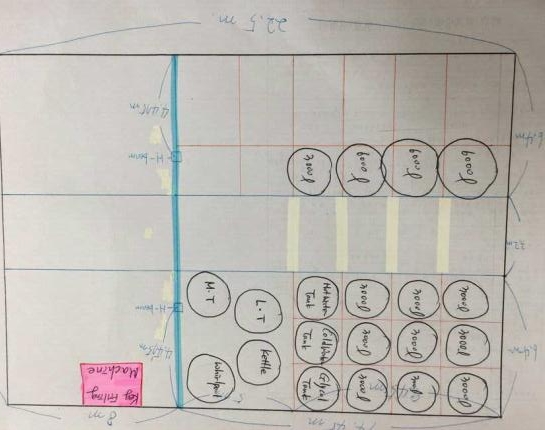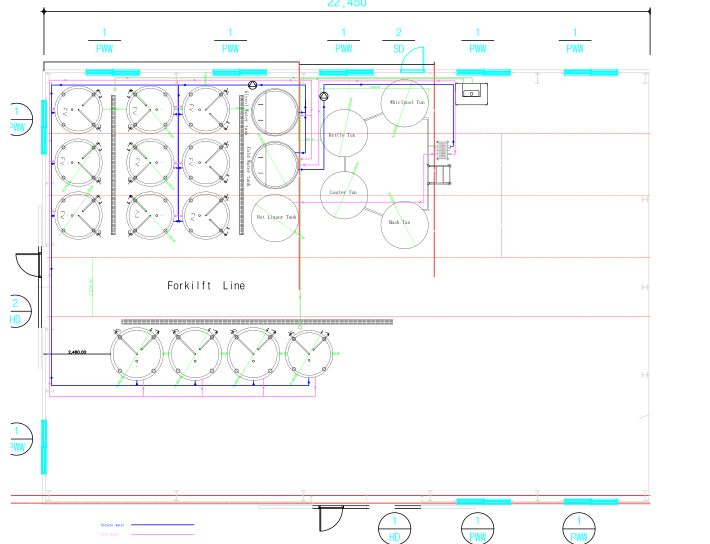 Part 2:
Brewhouse mashing flow chart design

We spent a lot of time to discuss about the mashing flow process. It is a special request from the brewmaster who has been studied craft brewing in Germany. So the brewhouse piping and structure are not as standard as we have. There are only two centrifugal pumps which both can finish the whole flow chart separately too. Finally we figure out an exactly flow diagram on base of the draft one. Some pipes are not so suitable after we did some simulation tests. 3D drawing helped us to understand each other much easier.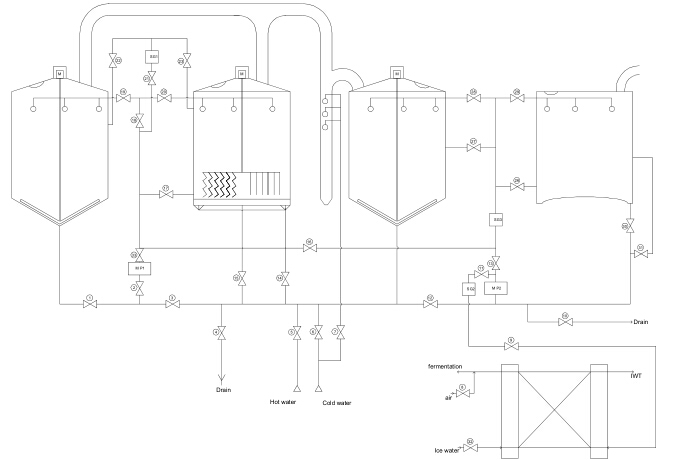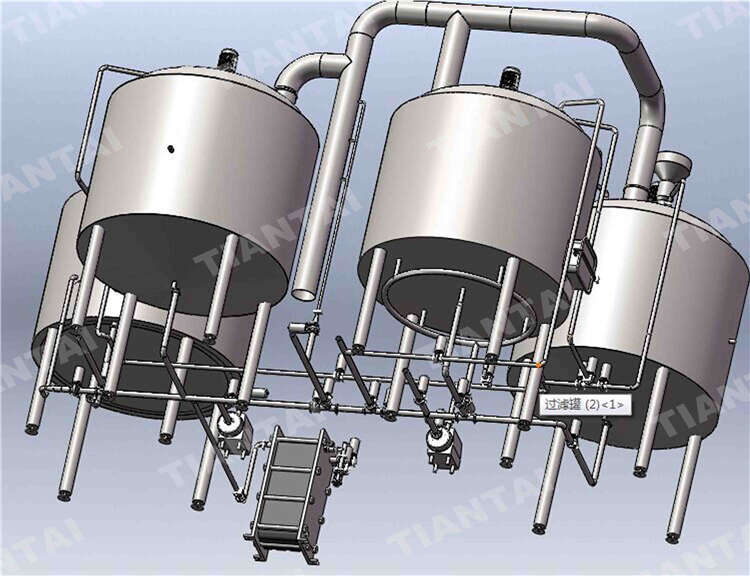 Part 3:
Brewery equipment production and process

After all of the documents works finished, this brewery system was transferred to production process as planned. All brewery tanks will be produced according to the established process, stainless steel plate, valves, pumps and fittings preparation, ss plate cutting and rolling, inside polishing, jacket cover, mash tun or fermenter tank assembling, tank and jacket leakage testing, exterior shell covering and assembling, final polishing and testing, ss passivation, piping and mechanical works, complete testing of the whole system including pumps, chillers, millers etc.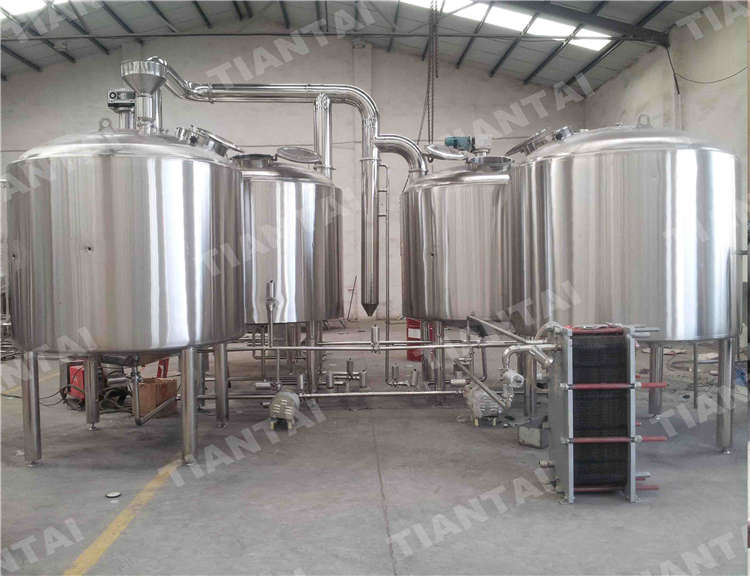 Part 4:
Brewery system delivery

Usually all the tanks should be loaded in the container. 40 feet container is with a size 11.89m*2.35m*2.65m. All of the tanks like fermentation tanks, mash tun,lauter tun, boiling kettle must be lied down and fixed on a steel frame. One standard container (40'hq) can hold four fermenters only. We brought seven containers to put these brewery tanks in. Fortunately, it is so close from our Qingdao port to Korea Busan port. Sea freight is cheap and time on sea is only two days. Soon, these tanks would arrived at Busan port. At the same time, we have prepared to send our engineer to install this system.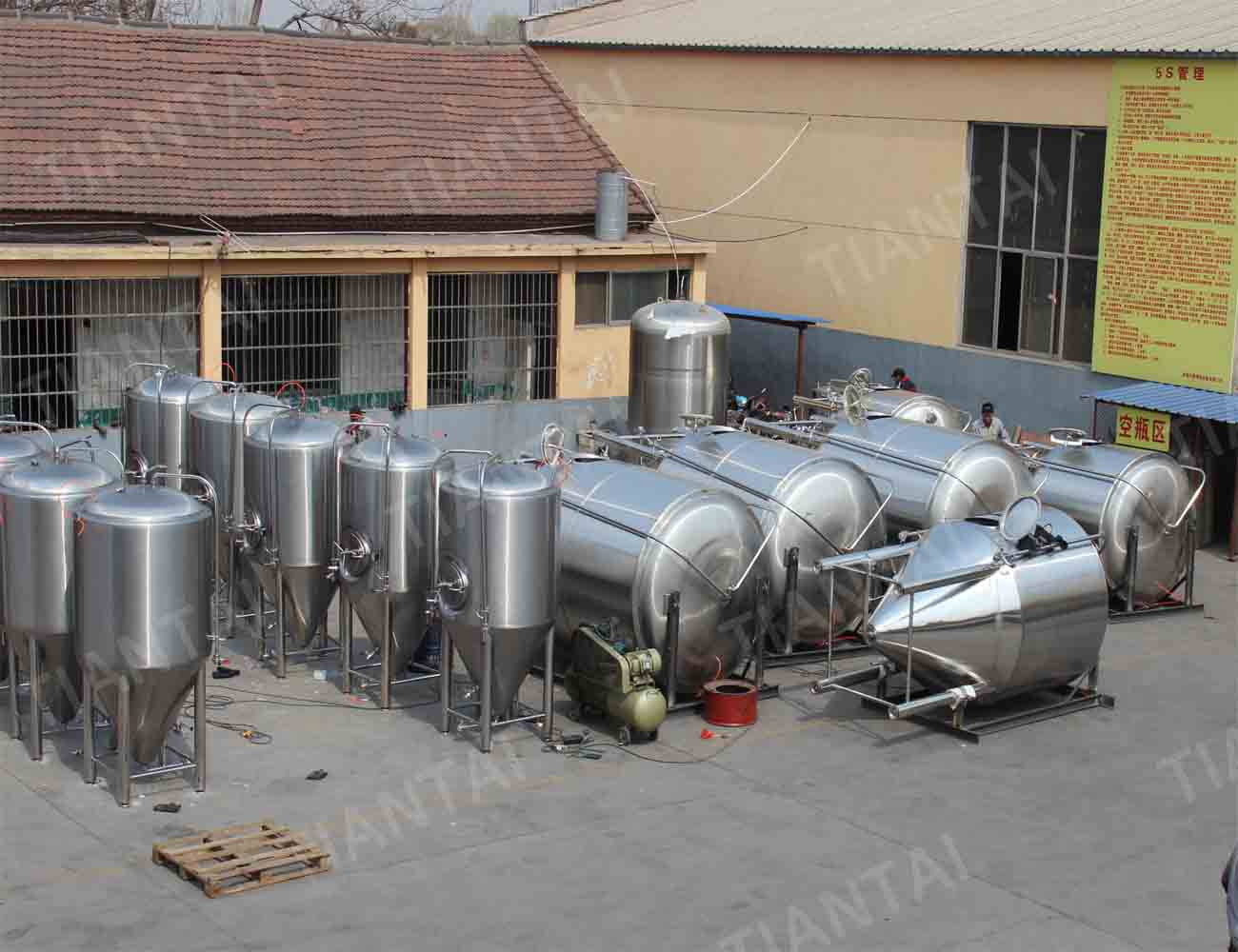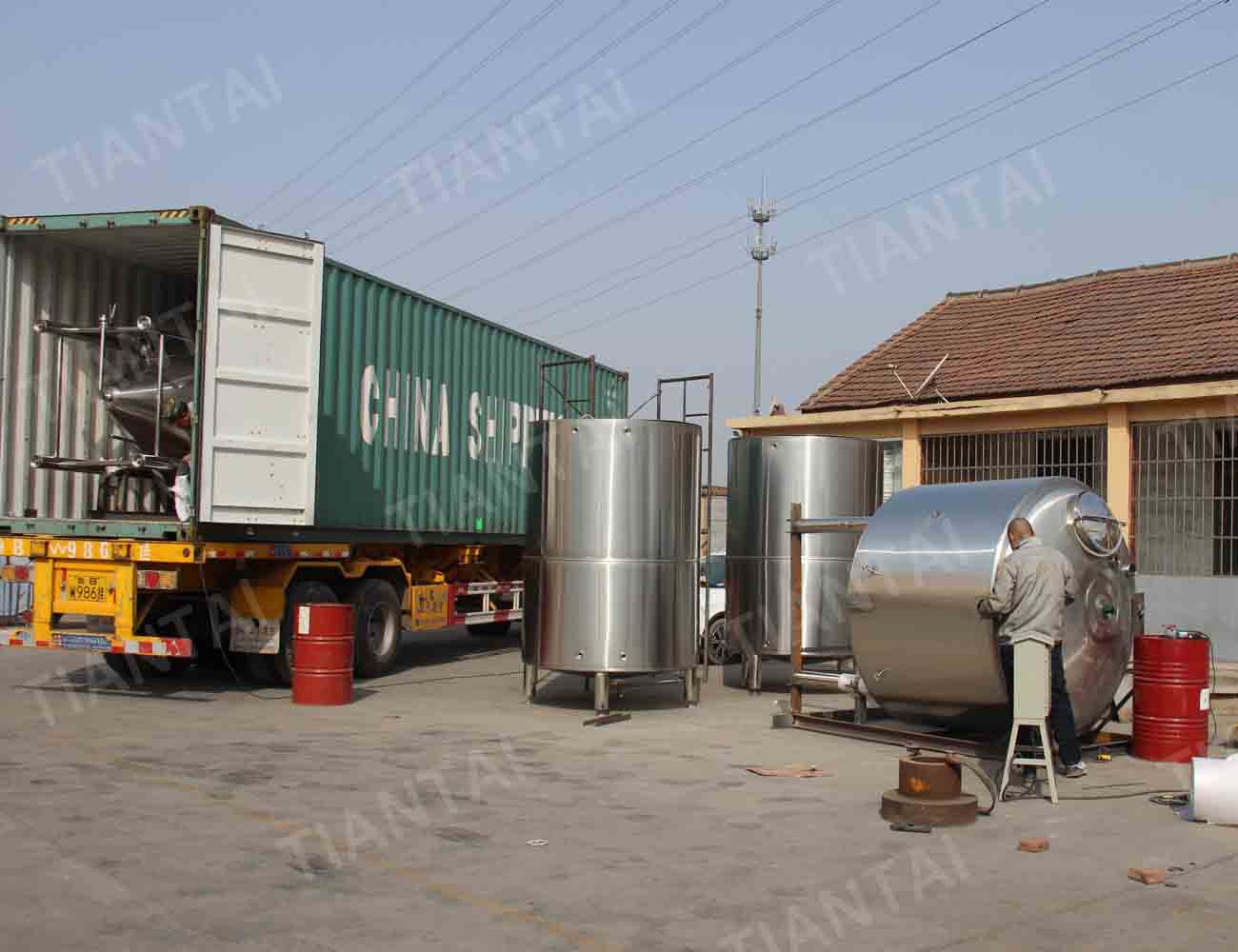 Part 5:
Brewery installation and commissioning

The brewery building has been ready before our tanks arrived. Two of our workers are sent to help install this 3000liter brewery system. Place all tanks in their right position as in the floor plan; Adjust the foot pads to make sure all tanks horizontal and vertical; Then glycol piping and brewhouse piping were connected; Connect the electric cables; Build the steam supply lines; finally this beer brewing sytem was ready for commissioning. If everything works well for two days, we can do the insulation work for brewery glycol cooling system. Everything was done. The next step was to waiting for prepare several type of pet craft beer for the Openning Day.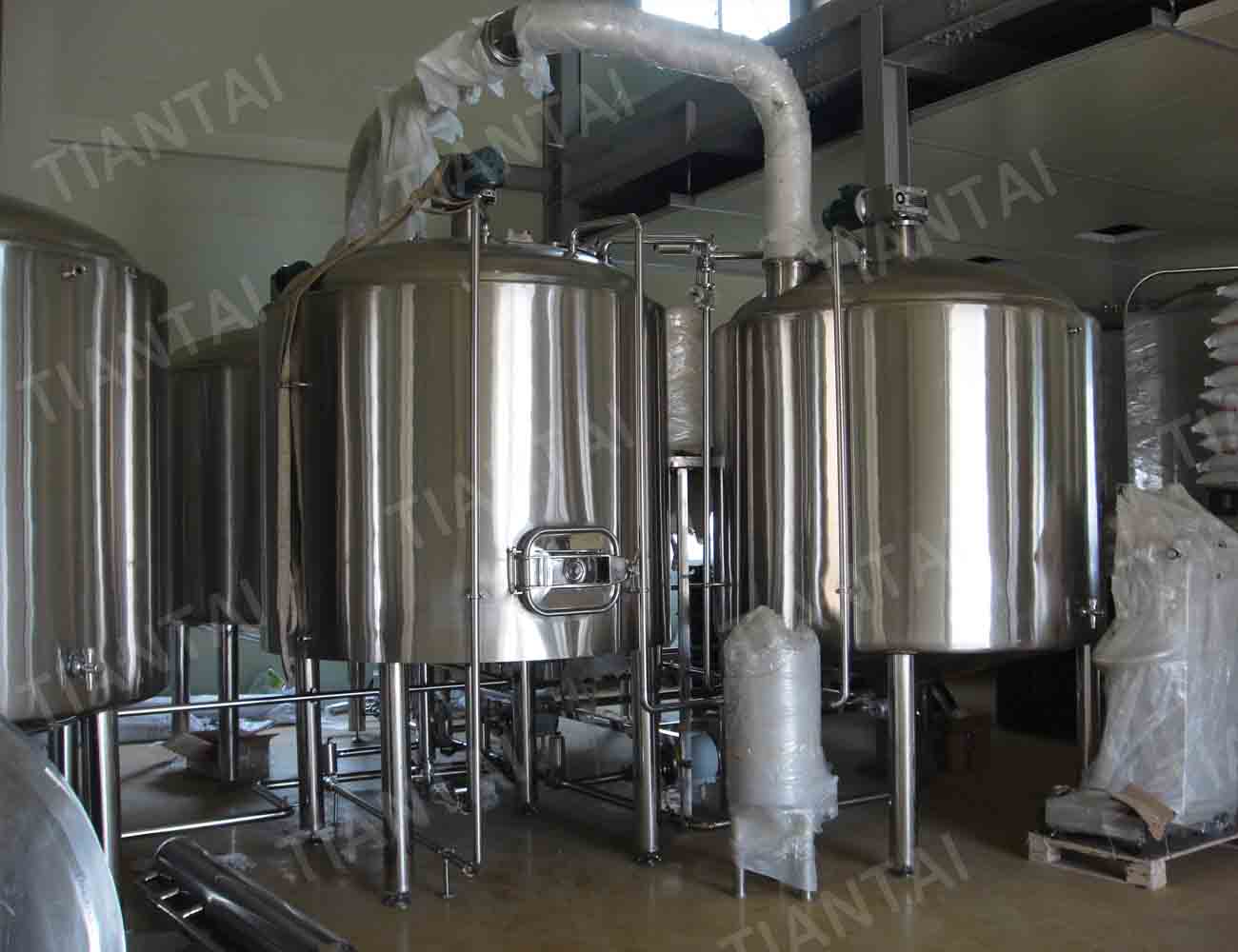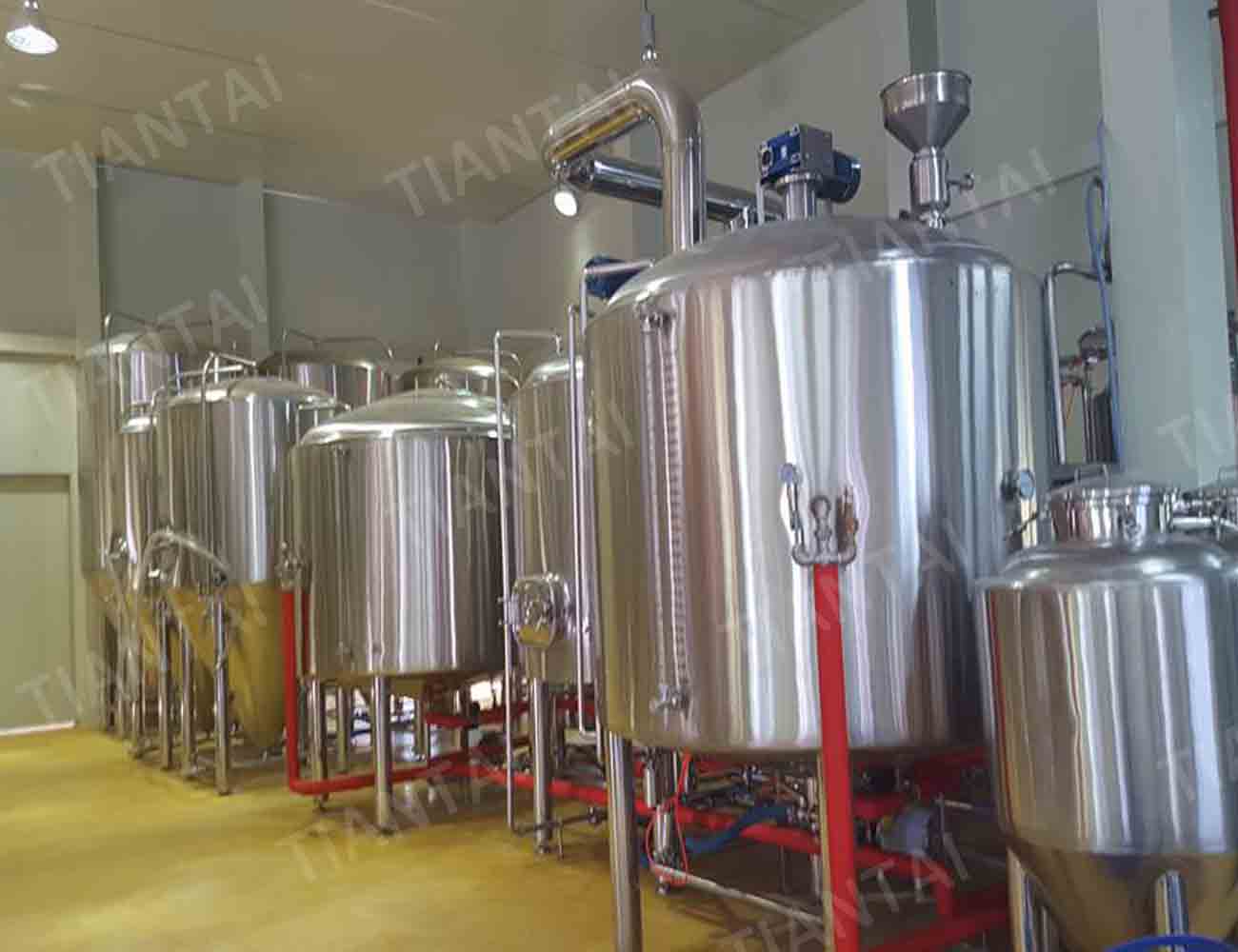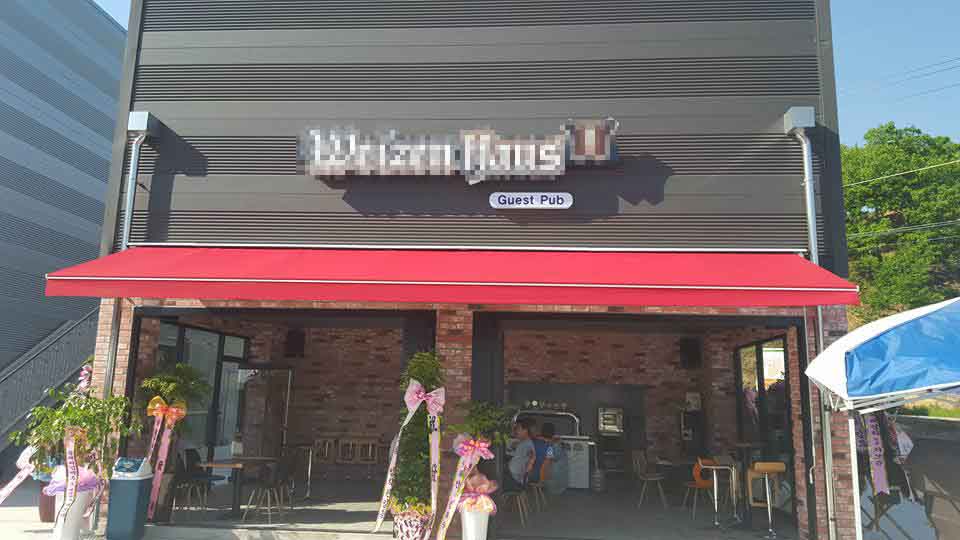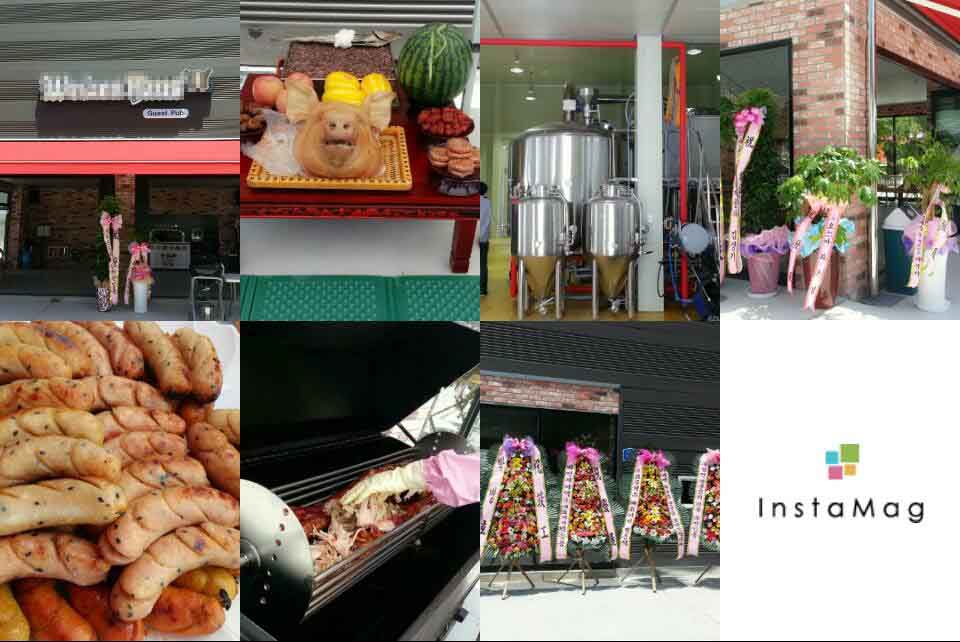 Part 6:
Open the craft brewery with some celebration

Do invite people who has paid big attention to your brewery. They cannot waiting for tasting your real craft beer from this brewery equipment.