20BBL Vertical Bright Beer Tank
20BBL Vertical Bright Beer Tank

Description

Vertical Bright Beer Tank are often also called serving tanks, tax determination tanks or clear beer tanks (=CBTs), Vertical Bright Beer Tanks (=BBTs) or maturation or conditioning tanks. These tanks are used for the storage of the beer prior to being served or packaged. Depending on their application the beer serving tanks can be glycol jacketed or can be located in a cold room.For brewpubs serving is often done by pumping or pressurizing the beer toward the serving location.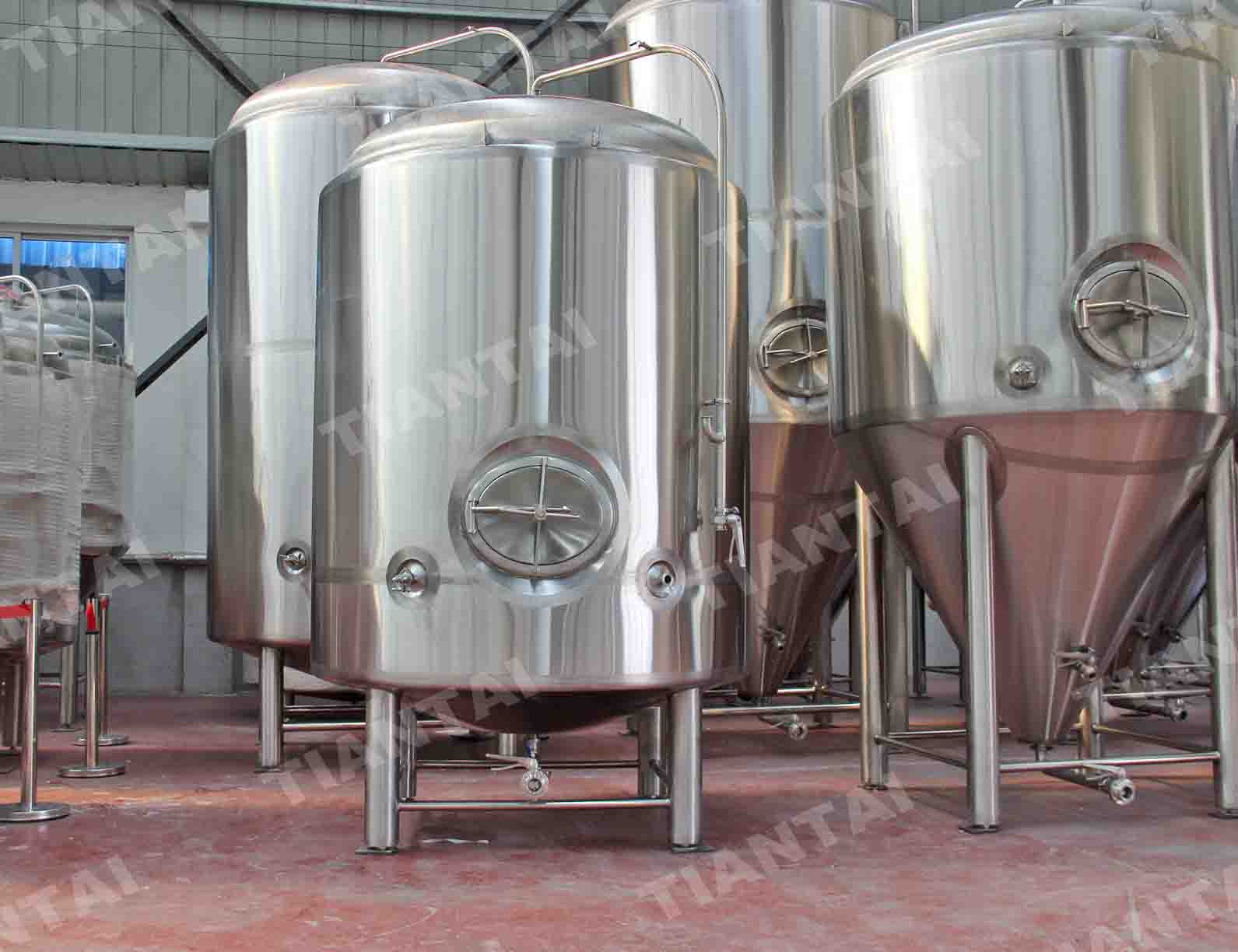 Vertical Bright Beer Tank Standard Configuration

Function:Beer maturation/conditioning/serving/filtered beer receiving
Tank Capacity: 20BBL (+20% Headspace minimum)
Dimention: Φ1560mmx2800mm
Interior Shell: SUS304 full welded; TH=3mm
Exterior Shell:SUS304 full welded; TH=2mm
100% TIG welding with pure argon gas shield
Interior Finish: Overall polishing to 0.4~0.6 μm without dead corner
Insulation: Polyurethane; TH=80mm
Glycol Jacket: Dimple plate on side wall
Stringent tank leakage test by water and pressured gas
Stringent Jacket leakage test by water and pressured gas
Dished head and bottom
Sanitary side mounted manway
CIP arm with 360° coverage CIP spraying ball
Full sanitary sampling valve
Mechanical relief valve 2 bar on CIP arm
Carbonation port with stone
Shockproof pressure gauge on CIP arm
Tri clamp discharge arm with butterfly valve
Thermowell for high accuracy temperature sensor
4pcs completely SUS304 heavy duty legs with leveling pad
Sanitary level tube with stainless steel ball valves
Complete valves, fittings and all parts

bright beer tank bright tanks for sale bright tank