Sanitary Centrifugal Pump
Sanitary Centrifugal Pump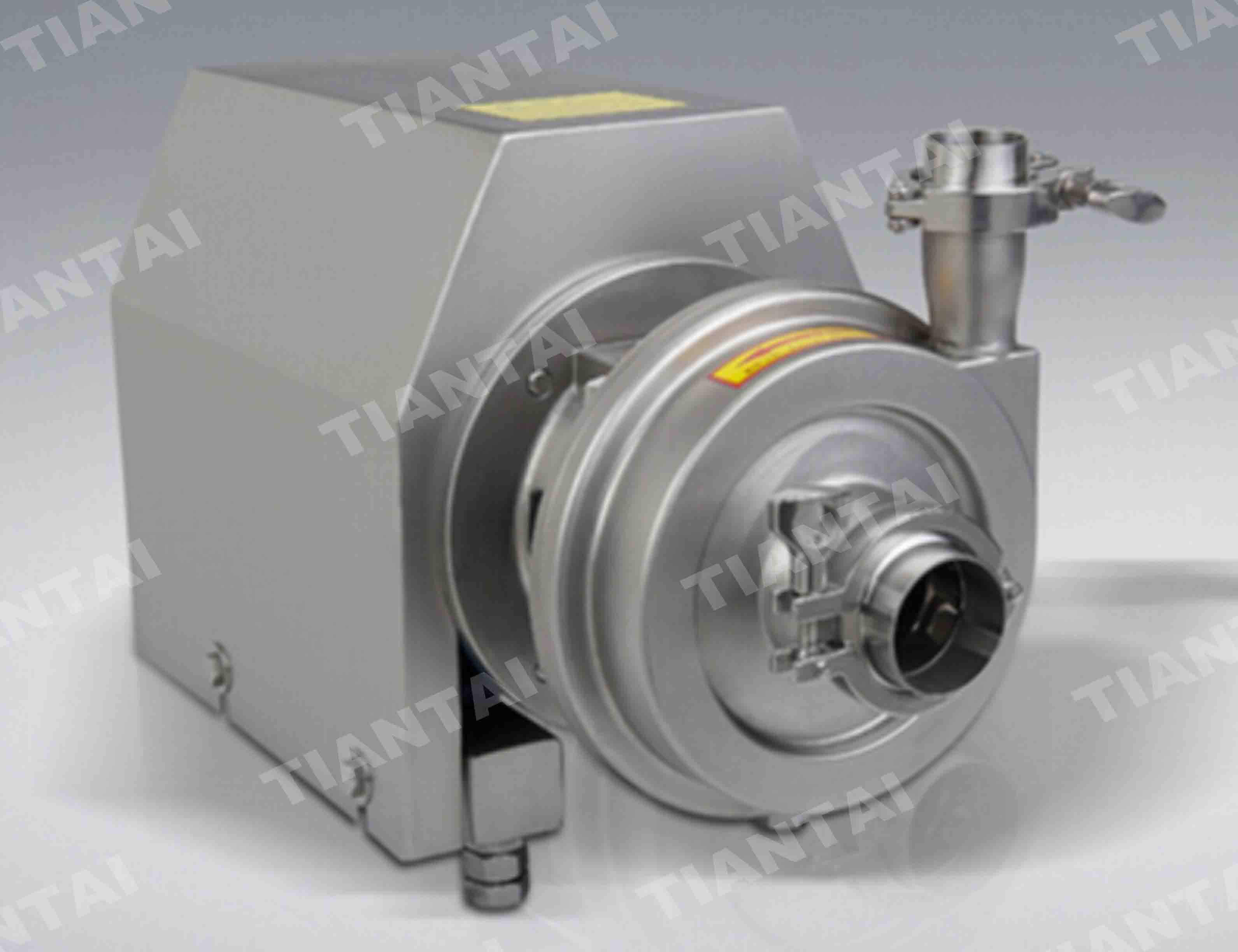 Part 1: Technical Features

Application: Wort transfer, mash transfer, hot water transfer, cip cleaning transfer etc.

Capacity range: 1M3/h-500M3/h, 0.55KW-75KW

Material: SUS304, SUS316L (In the selection of material, all parts that contact the material such as pump body, pump cover and impeller are made of SUS316L or SUS 304 stainless steel.)

Standards: DIN,SMS

Impeller:Open impeller, without dead corner of sanitation

Work condition: The sanitary centrifugal pump adopts horizontal conveying with high an low liquid levels. It is not of self-priming type. (Please select the self-priming pump for self-priming type.)

Surface Treatment: The liquid receiving part is subject to polishing treatment and other parts matte or sandblasting treatment.

Maximum inlet pressure: 0.5MPa

Temperature range: -10℃ to +140℃(EPDM)

Washable mechanical seal:
Water pressure: Max. 0.1MPa;
Water volume: 0.25-0.5L/min

Part 2: Motor description

1.Depending on the configuration, the pump mainly adopts 'ABB' brand high-efficiency M2BAX tree-phase AC motor. The pump is designed and manufactured according to IEC60034.IE60072, conforming to CE marking requirements.
2.The explosion-proof motor is available to meet the needs in different applications.
3.With excellent electric performance, low noise and low vibration, the motor is designed to have standard protection grade of IP55 and insulation grade of grade F.
4.Frequency: 50Hz/60Hz
5.Working mode: continuous (SI)
6.Rotation speed: The standard rotation speed of the pump is 2900r/min.
centrifugal pump
▲:没有了 ▼:没有了